For optimum security on your account, you should set up individual user access for any employee or manager who needs to use SalesBuilder.  To manage users, navigate to My Account and choose the Manage Users icon. 




You'll see a list of current users.  From here, you can edit or delete a user, or add a new user.
Tip:  When a manager leaves your employment, be sure to delete their account right away to prevent any unauthorized changes or communications. 
Choose the Add User button to add a new user.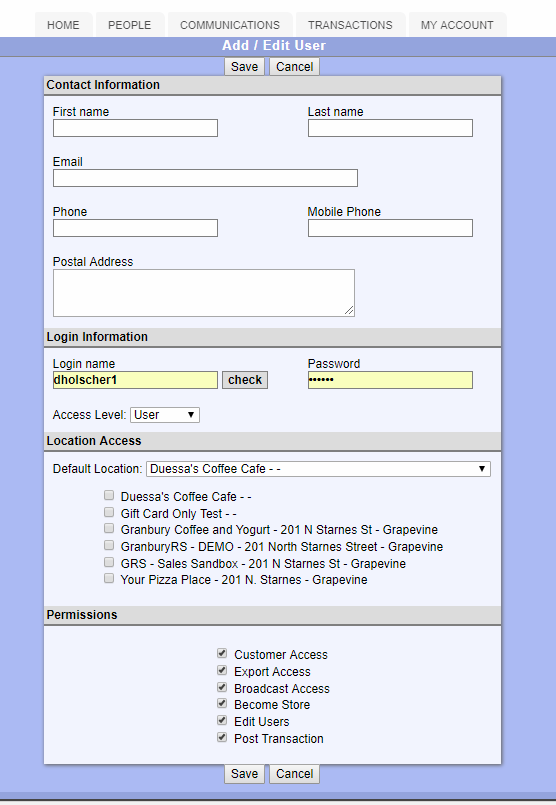 Contact Information:  Enter the contact information as you wish. These fields are not required.
Log in Information:  Enter a login name, and use the CHECK button to make sure it is not taken.  Enter a password that you will communicate to the new user.   Choose their access level:  User or Manager
Users have access to manage customer records but little ability to customize the program.  


Managers have more options to modify campaigns and other program settings.
Location Access:  If you have multiple locations, you can choose a default location for this user as well as authorized locations. 
Permissions:  Some functions have specific permissions settings that you can authorize on an individual user basis. 
Save your user.